Ciné-Revue's clever mix made it one of Europe's longest running celeb magazines.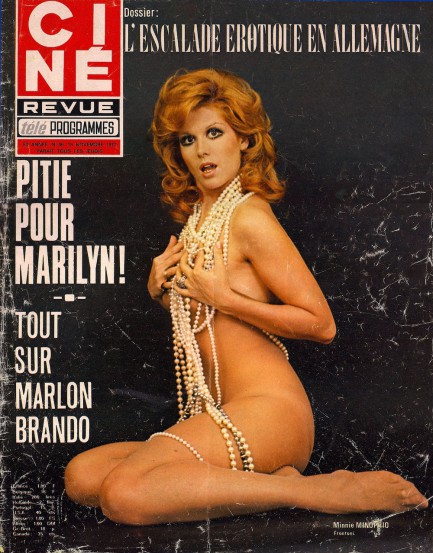 This issue of the Belgian magazine Ciné-Revue was one of our treasures from last year's trip to the Saint-Ouen flea market in Paris. Inside you get too many stars to name (and too many pages to scan), but the highlights are Marlon Brando, Susan Denberg, Marilyn Monroe, and Nadja Tiller. On the cover is British actress and pop singer Minnie Minoprio, who during the early 1970s starred in several films, all considered obscure today. But that was Ciné-Revue's m.o.—giving equal exposure to both lesser lights and the biggest stars. And of course the obscurities were usually required to get naked, justifying their positioning on the covers and in the centerfolds. Monika Käser, who you see below, is a perfect example. We can find nothing about her. Her only moment in the spotlight—insofar as we can determine using the internet to research her—seems to have been the photo below. But Ciné-Revue's formula worked—it began publishing in 1944 and is still around today (though the days of centerfolds are gone). This issue hit newsstands today in 1973.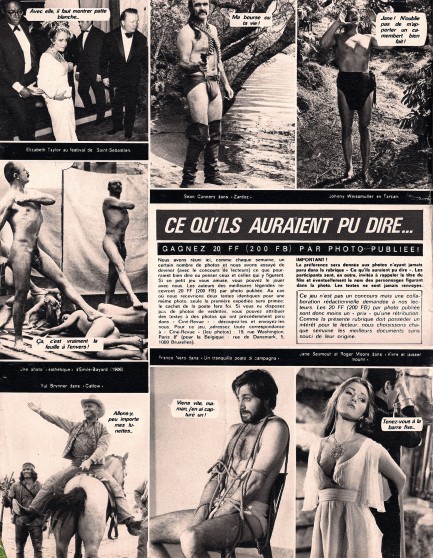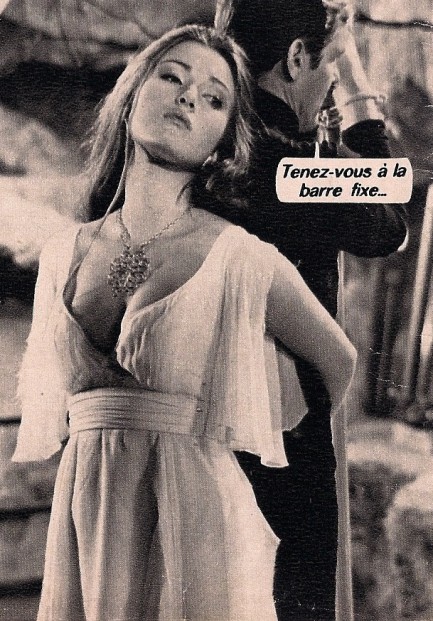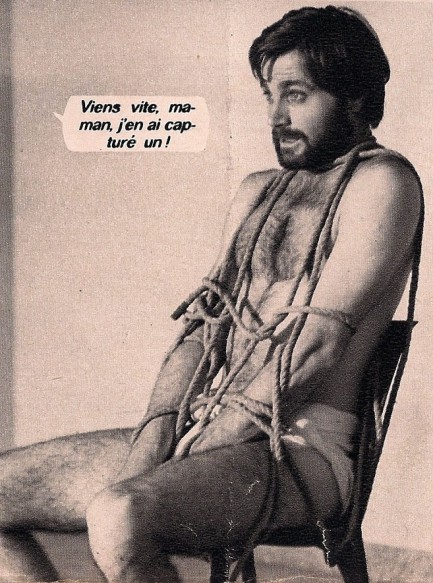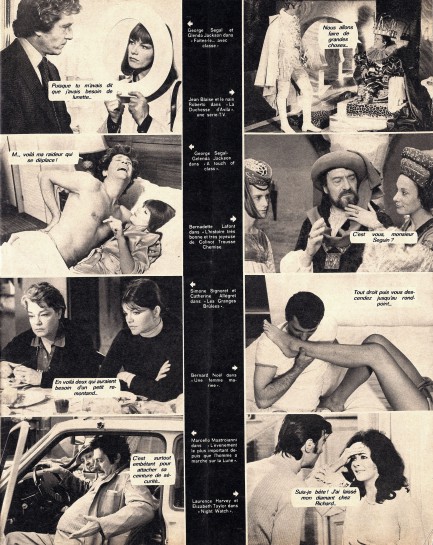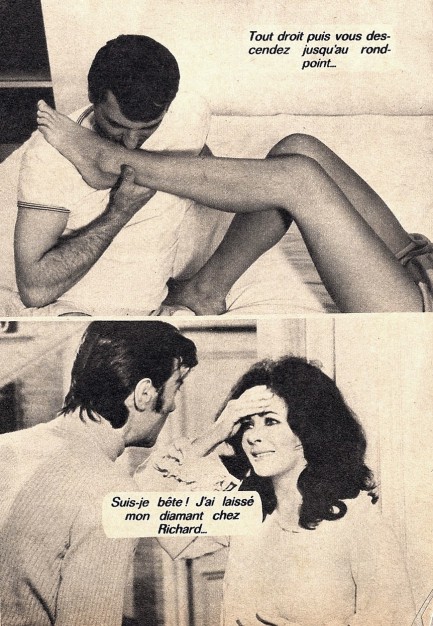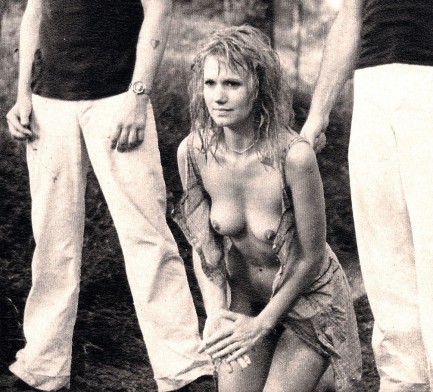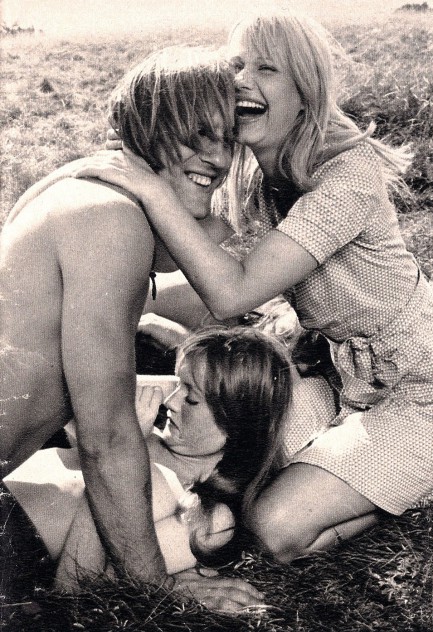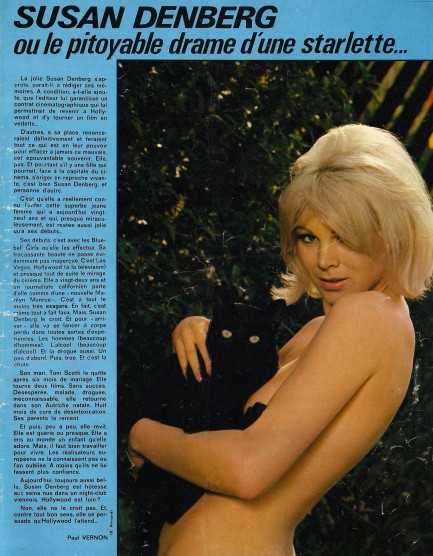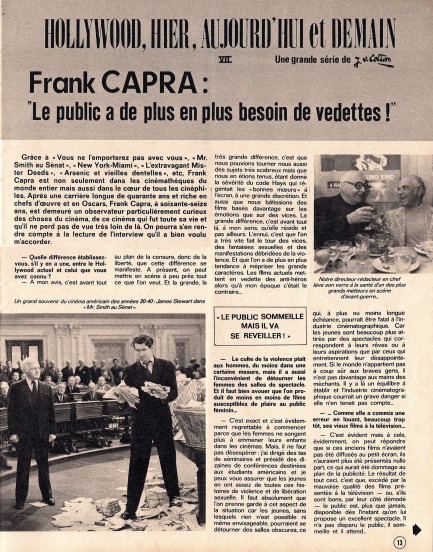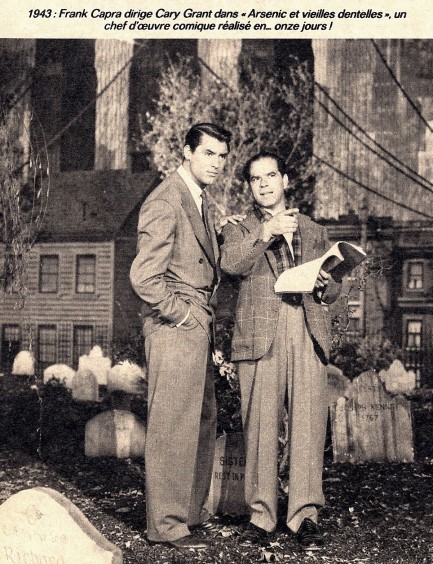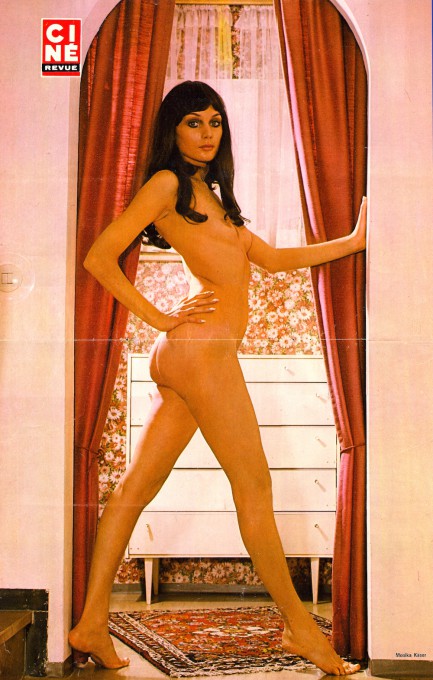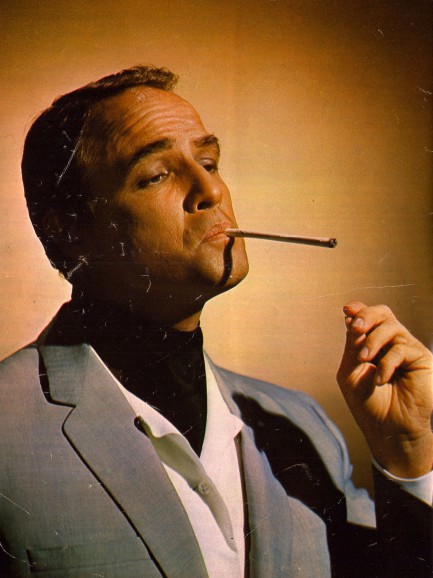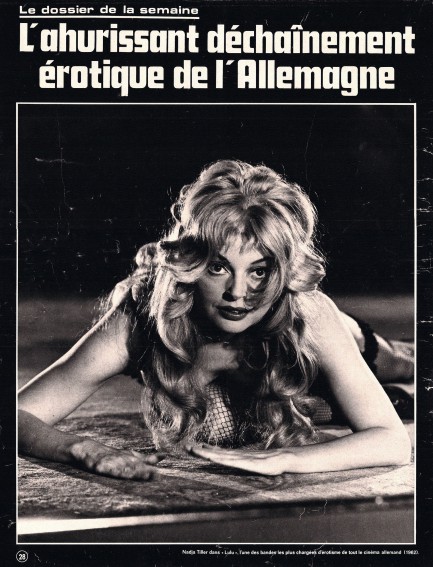 ---
If I can't have you, nobody else can.
The above photo shows Ruth Ann Steinhagen in Chicago's Cook County Jail, where she was being held after shooting Chicago Cubs baseball player Eddie Waitkus at the Edgewater Beach Hotel. Steinhagen had invited Waitkus to her hotel room after a Cubs game, first via a note telling him she had an urgent matter to discuss with him, and later by phone. When he finally went to her room she told him (though accounts vary), "If I can't have you nobody else can," and shot him in the chest with a .22 rifle she had grabbed from a closet. Steinhagen was an early example of a new breed of psycho—the celebrity stalker. The story of Waitkus's shooting would later be used by author Bernard Malamud for his 1952 novel The Natural, which was in turn made into a truly excellent 1984 movie with Robert Redford. The jail photo was made today in 1949, and the shooting had happened two days earlier.


---
One of the most prolific thriller writers ever dies.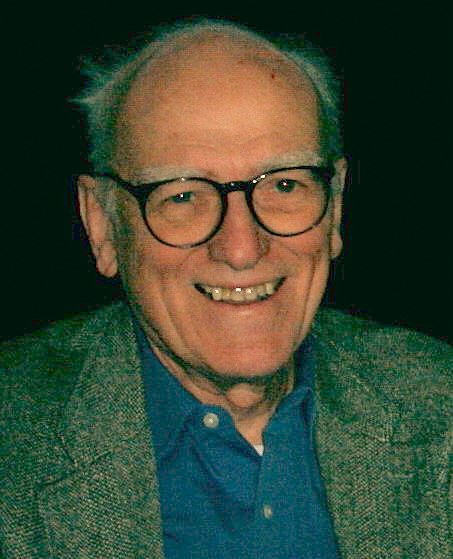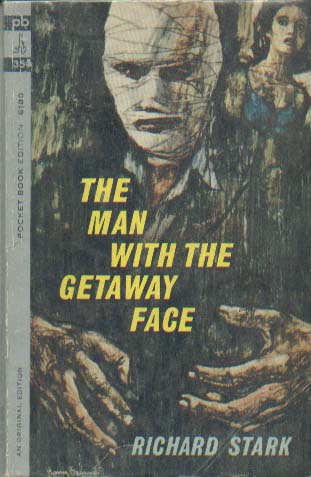 Novelist and screenwriter Donald Westlake died Friday of a heart attack at age 75. Westlake who began publishing in 1960, wrote more than 100 books under his name and several pseudonyms. He won three Edgar awards from the Mystery Writers of America, and his screenplay of Jim Thompson's novel The Grifters earned him an Academy Award nomination. Fifteen of his novels were adapted to film, including 1972's The Hot Rock, with Robert Redford, and 1999's Payback, with Mel Gibson.

Like many pulp authors, Westlake wrote a few erotica novels, these under the pen name Alan Marshall. Curiously, a visit to Westlake's official website finds no mention of Marshall, which we count as an official disavowal. Nevertheless, you see an Alan Marshall cover below. Westlake said he published under so many names because it would have been unbelievable that one person wrote so much. His feverish output will continue even after death—his latest novel Get Real is due to be published in April.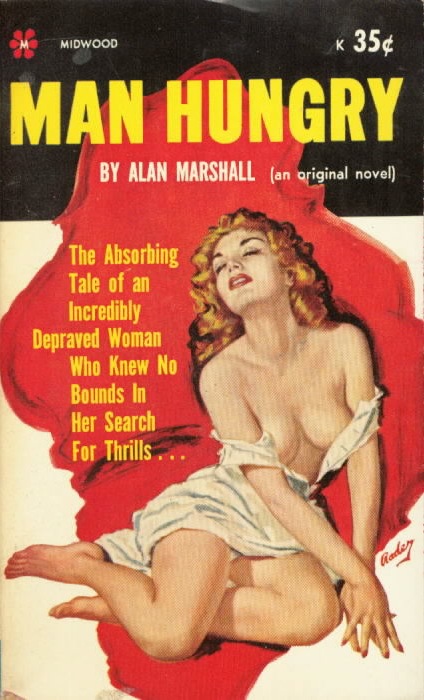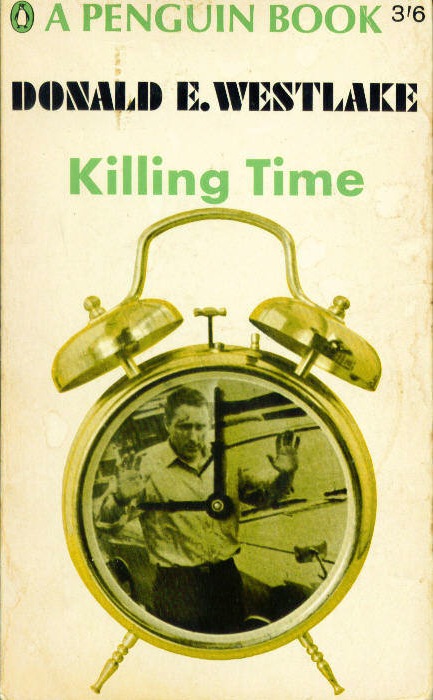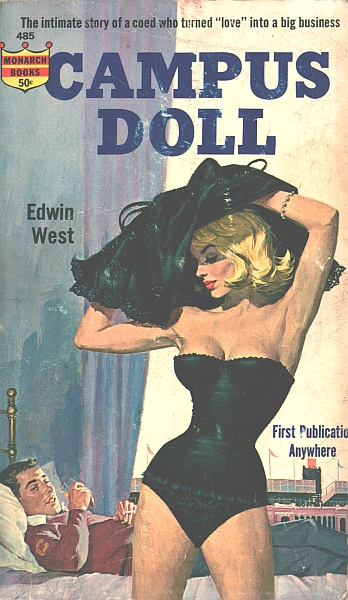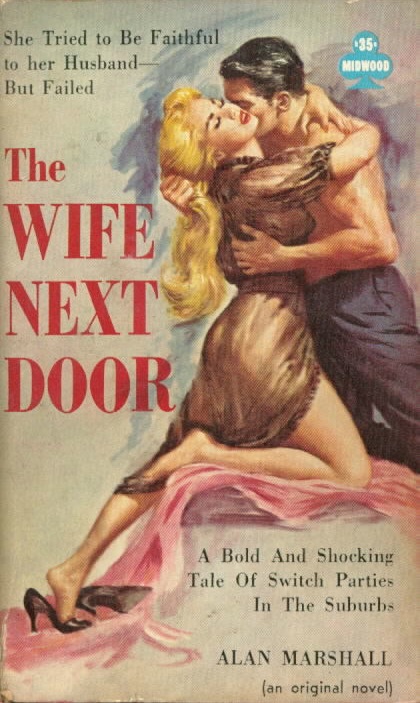 ---