When the sun goes down in the city.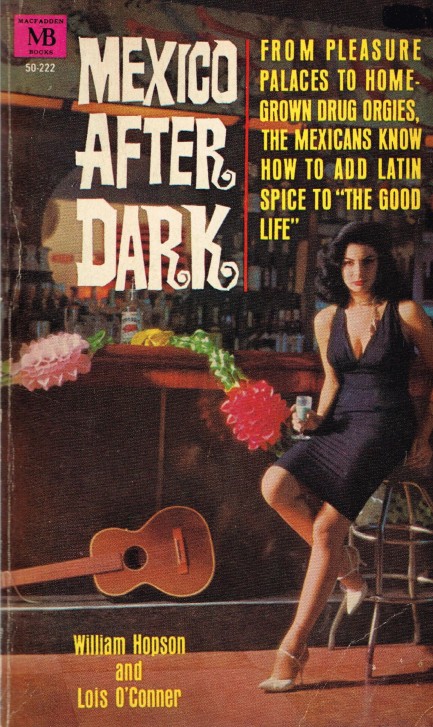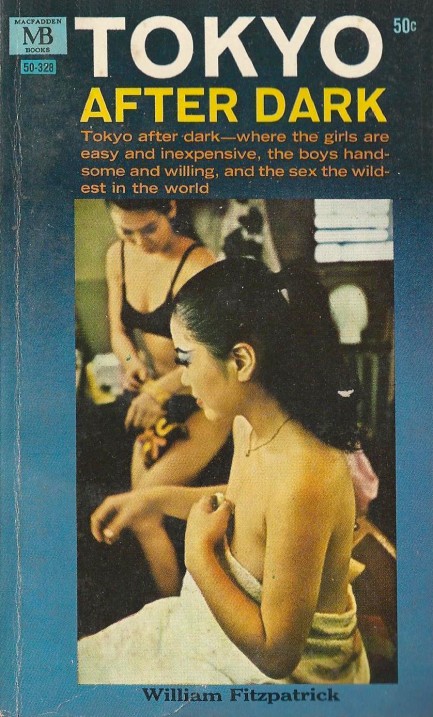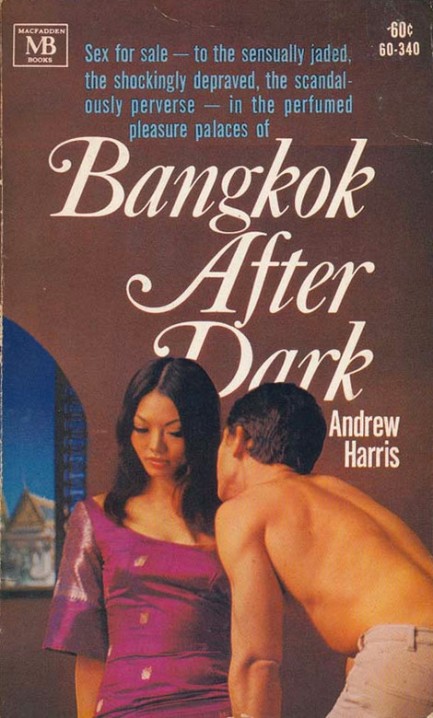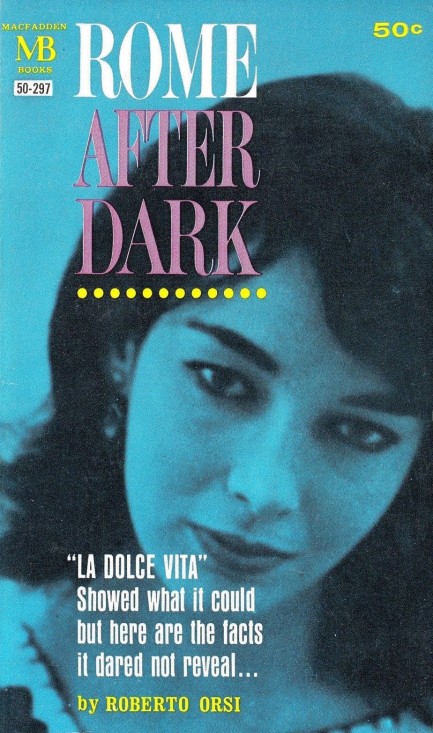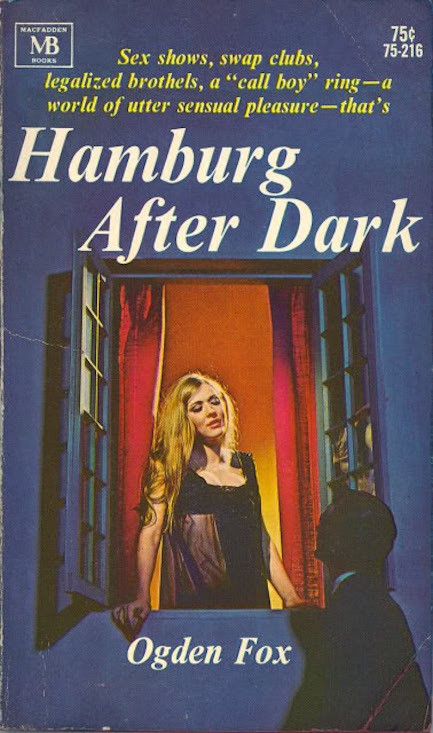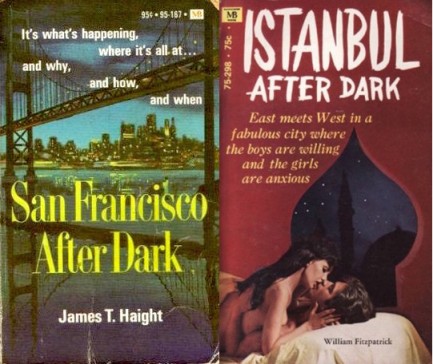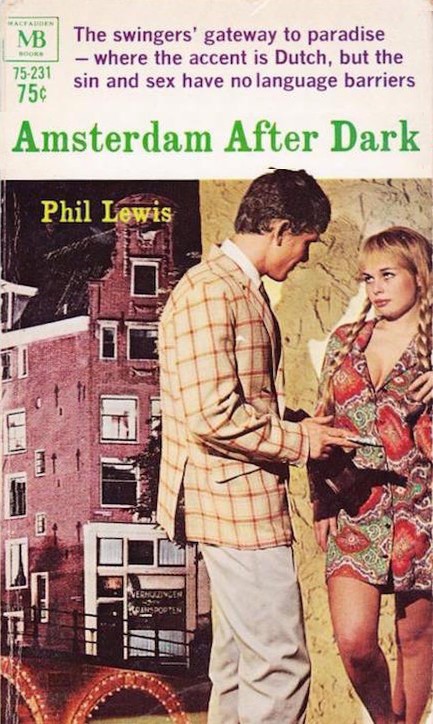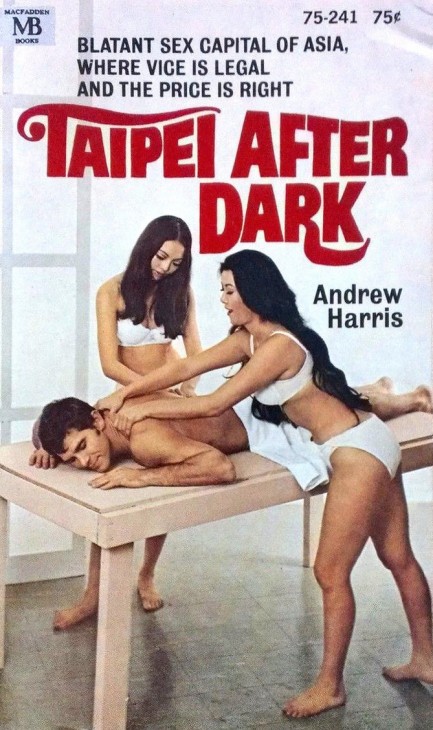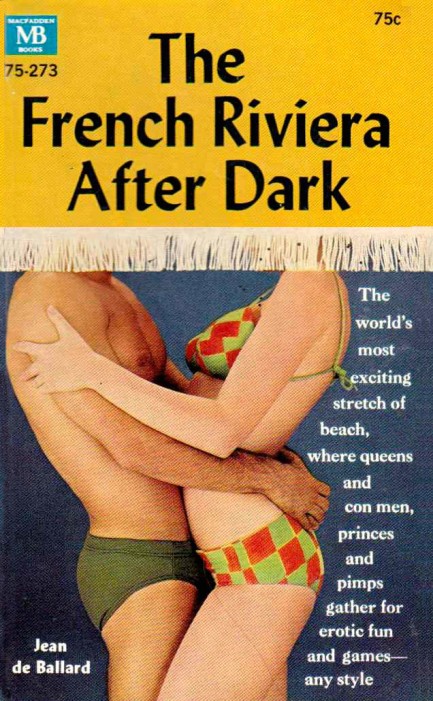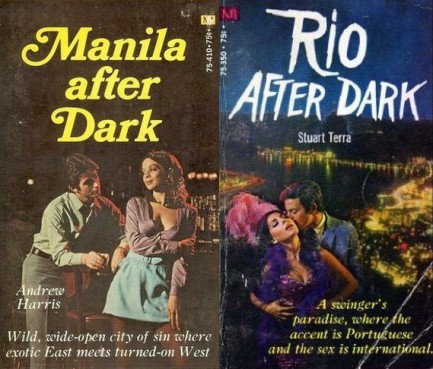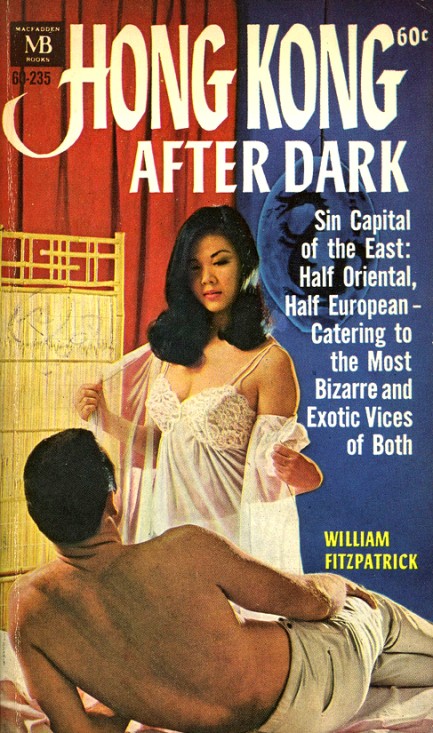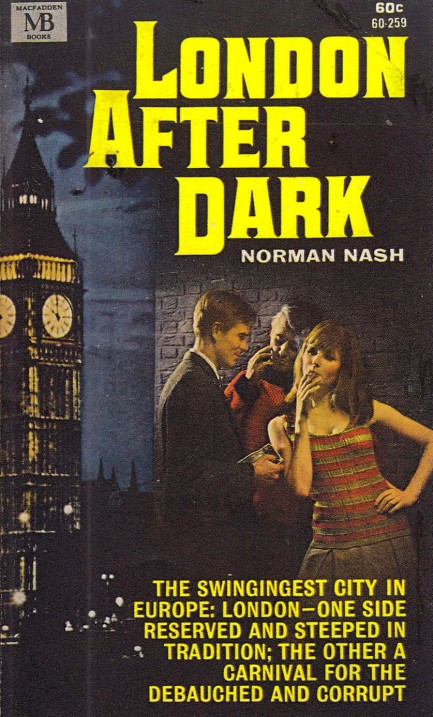 Hotels, museums, and restaurants are all important aspects of travel, but what you really need to know is where to score hookers and cocaine, right? Or is that just us? Above, assorted covers from MacFadden-Bartell's famed sleaze series After Dark, published late 1960s and early 1970s, and which purports to tell readers where and how vice can be found in different cities, as well as the unique variations that exist in each place. Don't leave home without one. And a pack of condoms.


Mexico
,
France
,
London
,
Paris
,
New York City
,
Tokyo
,
Bangkok
,
Rome
,
Hamburg
,
London
,
Amsterdam
,
Taipei
,
Copenhagen
,
Saigon
,
Bombay
,
Rio de Janeiro
,
Manila
,
Istanbul
,
Hong Kong
,
MacFadden-Bartell Corporation
,
William Hopson
,
Lois O'Conner
,
Colin Ross
,
William Fitzpatrick
,
Andrew Harris
,
Roberto Orsi
,
Ogden Fox
,
Norman Nash
,
Phil Lewis
,
Jean de Ballard
,
Philip Marnais
,
Allen V. Ross
,
cover art
,
literature
,
cover collection
---
Red hot action from the middle of the Cold War.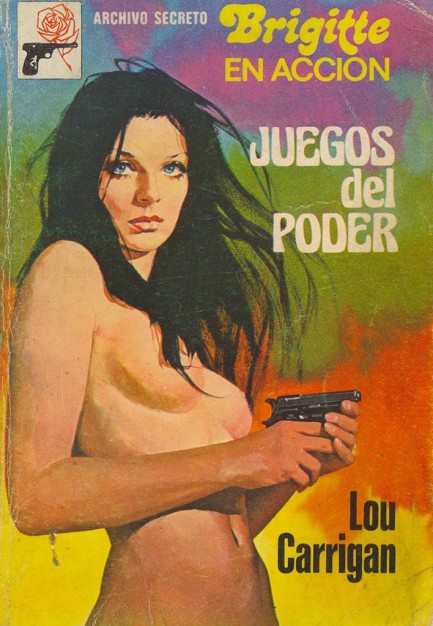 Antonio Vera Ramirez's aka Lou Carrigan's Brigitte en Accion was first published by Rio de Janeiro based Editora Monterrey in 1965, but here you're seeing covers from Barcelona based Editorial Bruguera. The artist was the same for both, though—Brazilian illustrator José Luiz Benicio, and his work is beautiful. The series features the adventures of Brigitte Montfort, nicknamed Baby, a CIA agent posing as a journalist and getting into all kinds of sticky situations during the Cold War. You can see a large collection of Brigitte en Accion covers at the website Bolsi Libros Bruguera.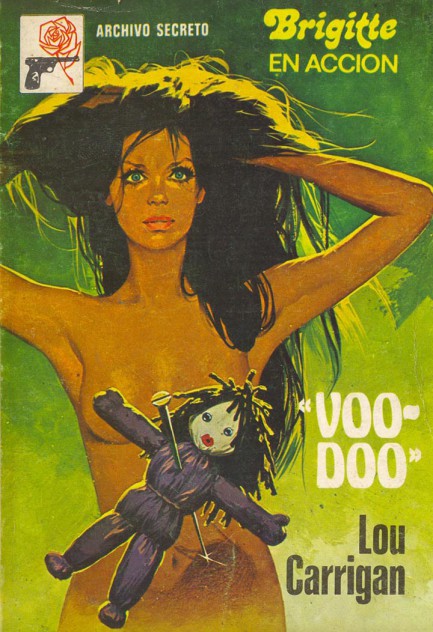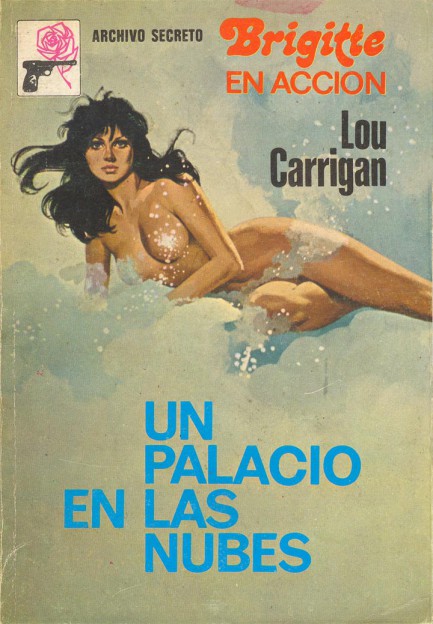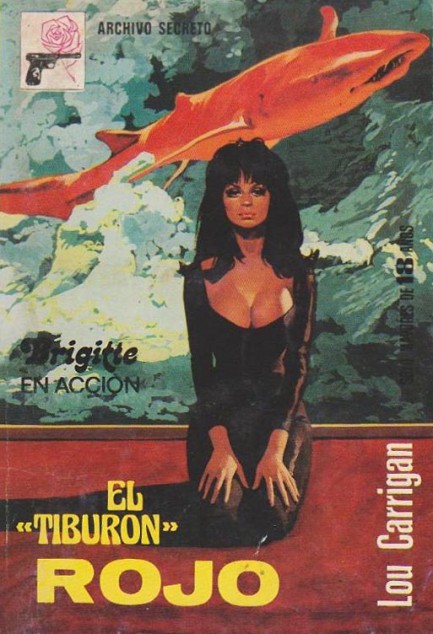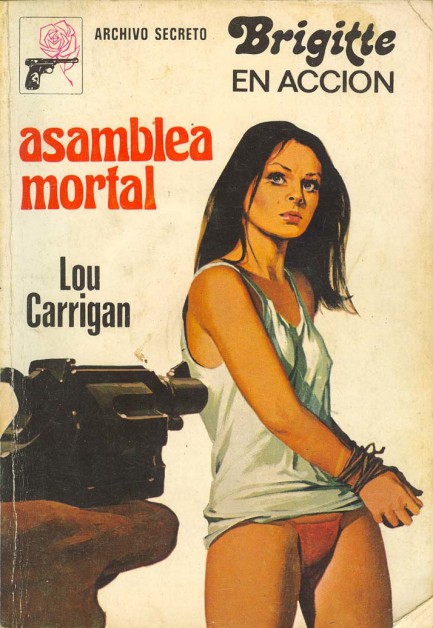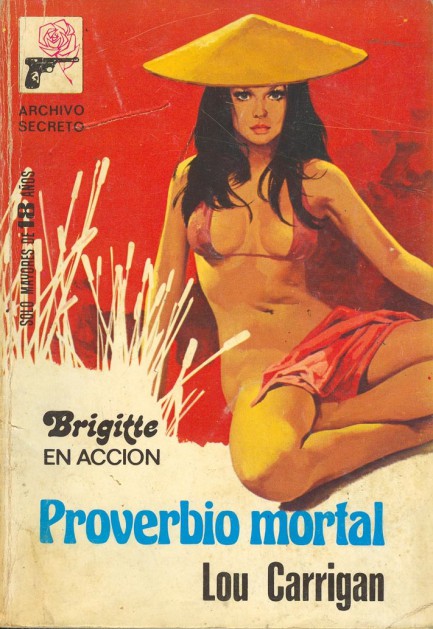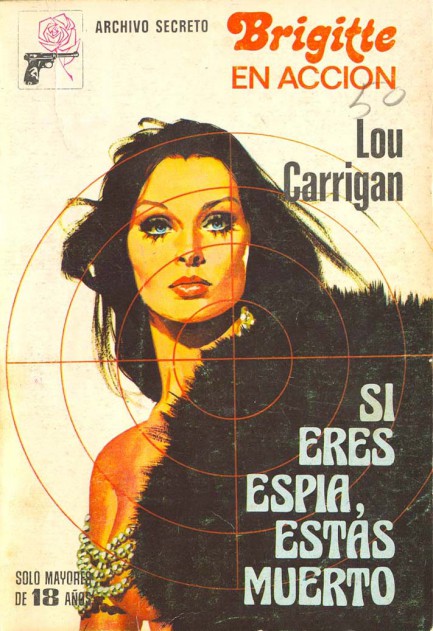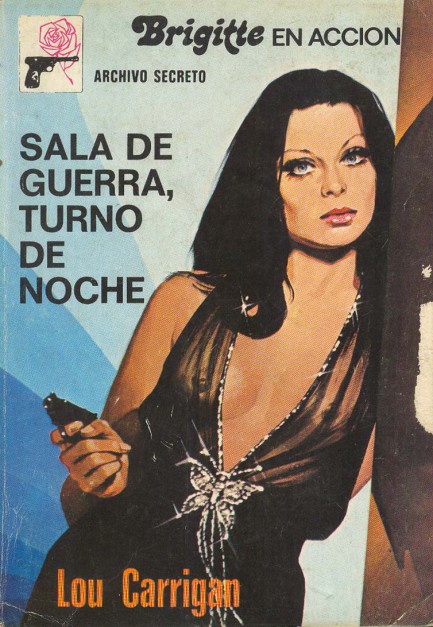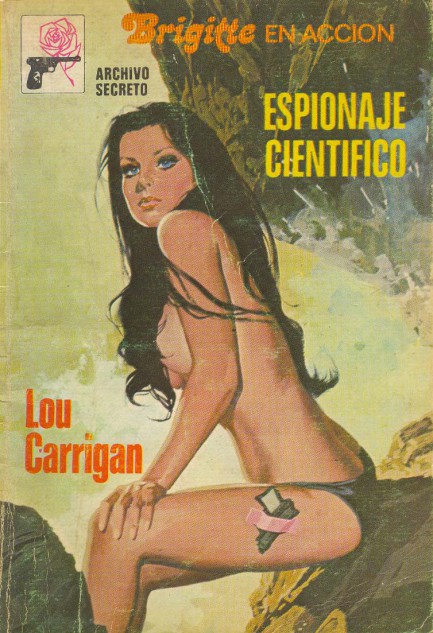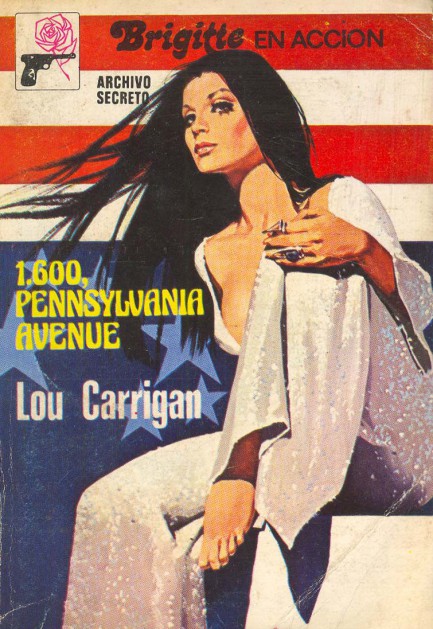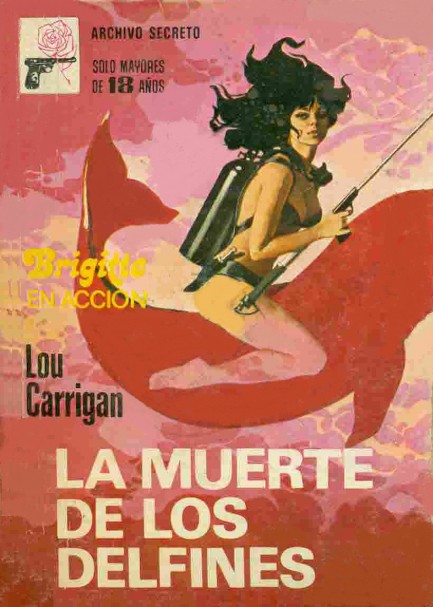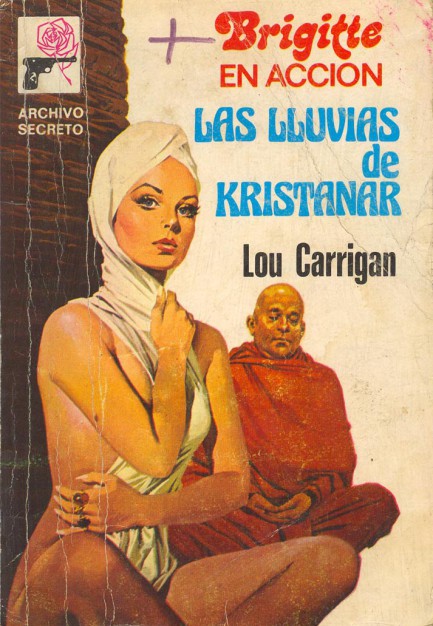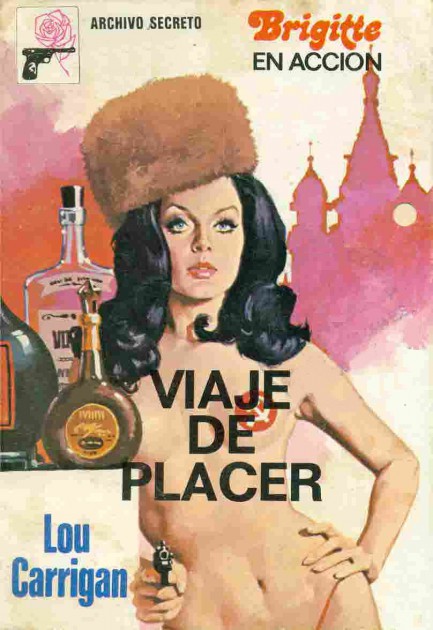 Spain
,
Brazil
,
Rio de Janeiro
,
Barcelona
,
Editorial Bruguera
,
Editora Monterrey
,
Brigitte en Accion
,
Lou Carrigan
,
José Luiz Benicio
,
Antonio Vera Ramirez
,
cover art
,
literature
---
It was a year to remember.
Above is a photo of Manhattan, New York City, in the year 1947, looking from Battery Park toward midtown. Here you see everything—the Staten Island Ferry Building at bottom, Wall Street to the right, the 59th Street Bridge crossing Welfare Island at upper right, and in the hazy distance, the Empire State Building—at that time arguably America's most recognized symbol. In the aftermath of a war that had destroyed Europe's and Japan's industrial capacity, the U.S. was the unquestioned power on the planet, with massive economic might, a military that had taken up permanent residence in dozens of countries, and a growing stock of nuclear weapons. Two years later the Soviets would detonate their first nuclear bomb, shaking the American edifice to its core. Meanwhile, all around the world, the seeds of change were taking root. Below is a look at the world as it was in 1947.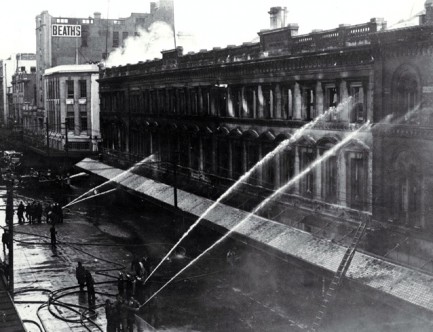 Firemen try to extinguish a blaze in Ballantyne's Department Store in Christchurch, New Zealand.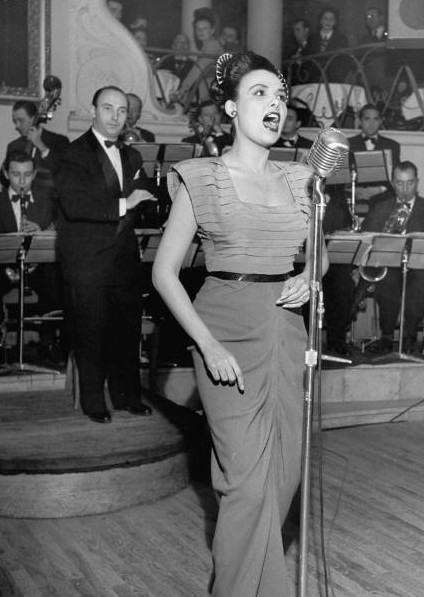 American singer Lena Horne performs in Paris.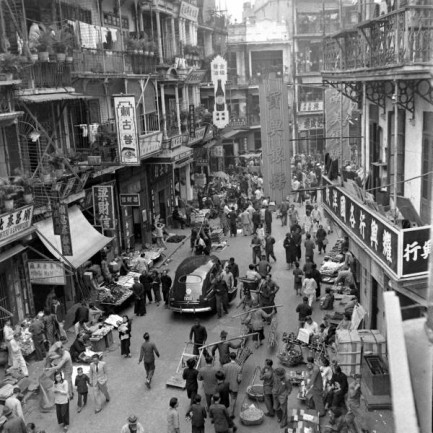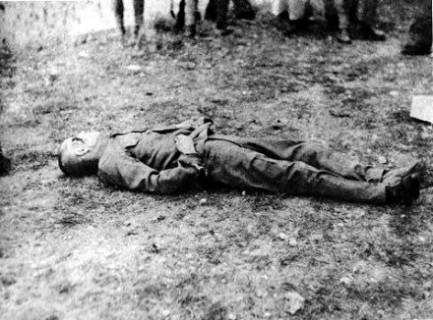 The hustle and bustle of Hong Kong, and the aftermath of the execution of Hisakazu Tanaka, who was the Japanese governor of occupied Hong Kong during World War II.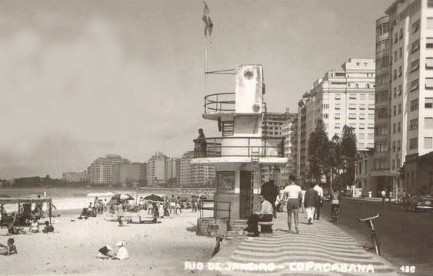 Sunbathers enjoy Copacabana Beach in Rio de Janeiro, and a military procession rumbles along Rua Catumbi.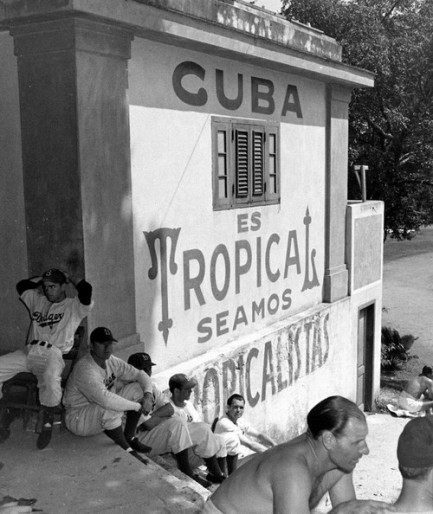 Assorted Brooklyn Dodgers and manager Leo Durocher (shirtless in the foreground) relax at Havana, Cuba's Estadio La Tropical, where they were holding spring training that year. Second photo, Cuban players for the Habana Leones celebrate the first home run hit at Havana's newly built Estadio Latinoamericano.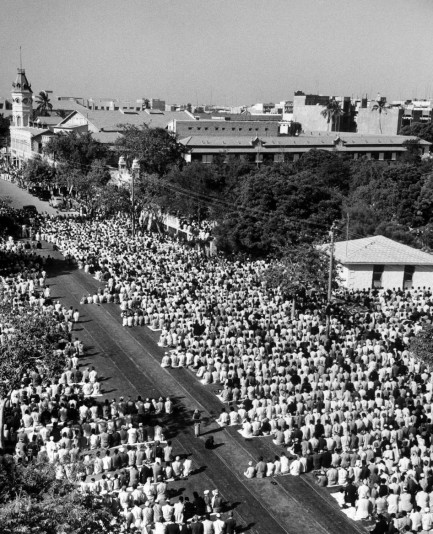 Thousands of Muslims kneel toward Mecca during prayer time in Karachi, Pakistan.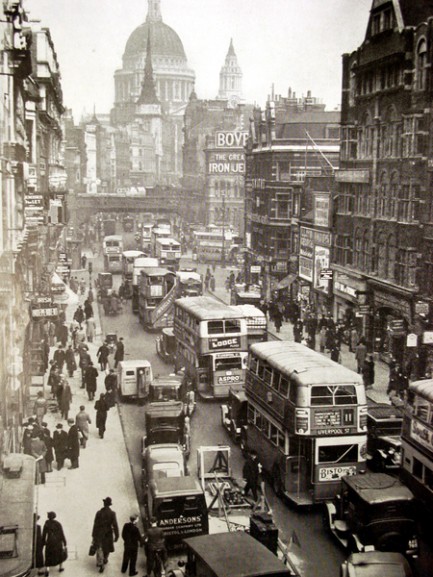 A snarl of traffic near St. Paul's Cathedral in London.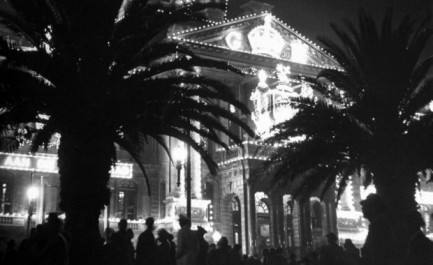 The city hall of Cape Town, South Africa is lit up to celebrate the visit of the British Royal Family. Second photo, during the same South African trip, the royals are welcomed to Grahamstown.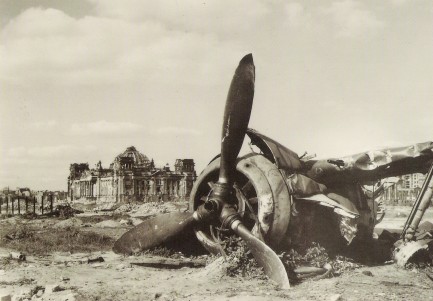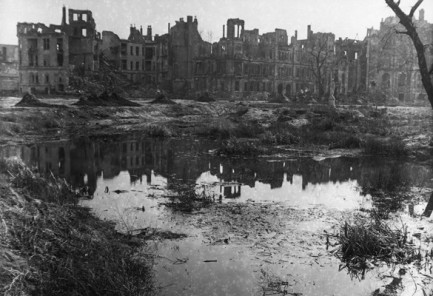 A wrecked fighter plane rusts in front of Berlin's burned and abandoned parliament building, the Reichstag. Second photo, a shot of ruins in Berlin's Tiergarten quarter, near Rousseau Island.
A crowd in Tel Aviv celebrates a United Nations vote in favor of partitioning Palestine.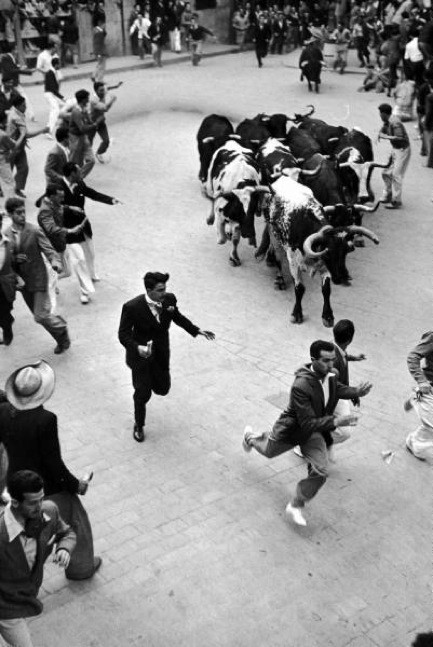 Men and bulls run through the streets of Pamplona, Spain during the yearly Festival of San Fermin.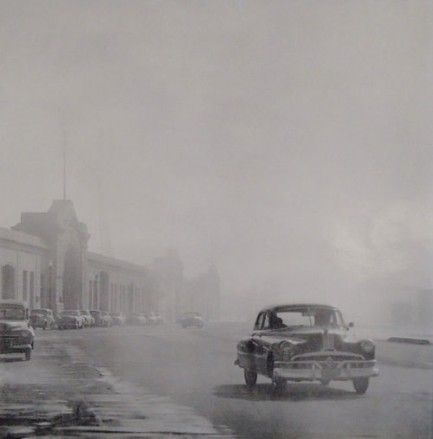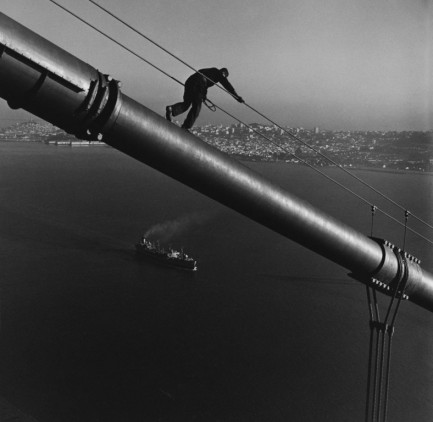 Fog rolls across the Embarcadero in San Francisco; a worker descends from a tower of the Golden Gate Bridge.
Detectives study the body of a woman found murdered in Long Beach, California. Two P-51 Mustang fighters fly above Los Angeles.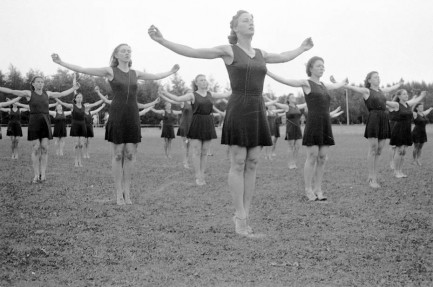 Danish women from Snoghøj Gymnastics School practice in Odense.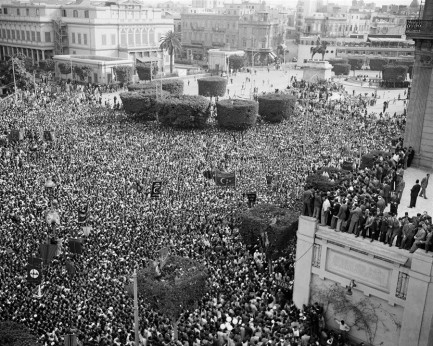 Tens of thousands of protesters in Cairo demonstrate against the United Nations vote in favor of partitioning Palestine.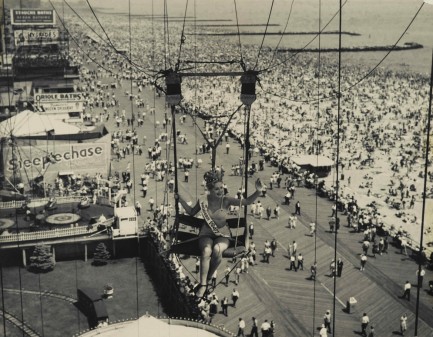 A beauty queen draped with a sash that reads "Modern 1947" is lifted high above the boardwalk in Coney Island, New York.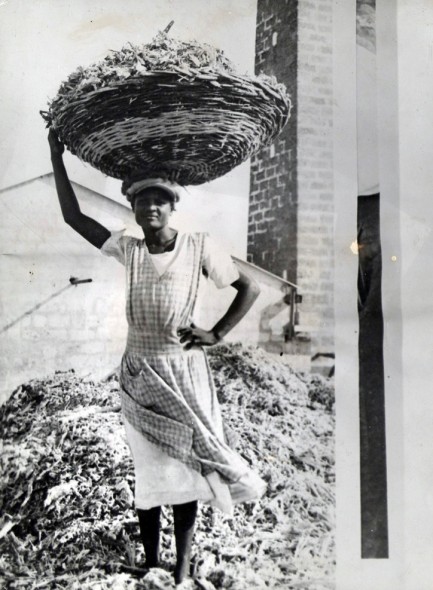 A woman in Barbados holds atop her head a basket filled with fibers meant for burning as fuel.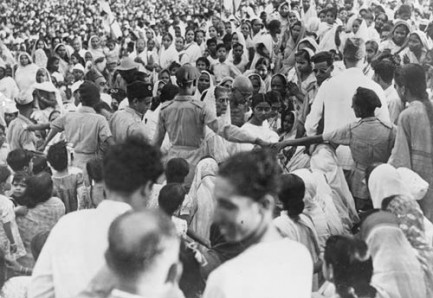 Mahatma Gandhi, his bald head barely visible at upper center, arrives through a large crowd for a prayer meeting on the Calcutta Maidan, India.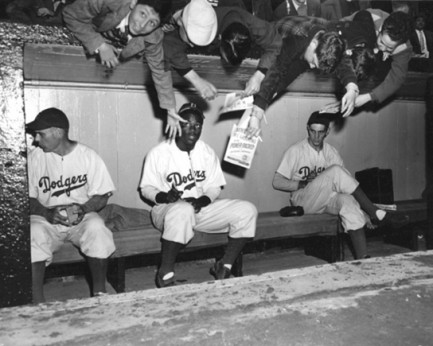 Major League Baseball player Jackie Robinson is hounded for autographs in the dugout during a Brooklyn Dodgers game.
U.S.A.
,
New Zealand
,
Cuba
,
Brazil
,
South Africa
,
Germany
,
Barbados
,
Pakistan
,
Cuba
,
Denmark
,
France
,
India
,
Spain
,
Morocco
,
Palestine
,
California
,
New York
,
Hong Kong
,
Tel Aviv
,
Rio de Janeiro
,
Berlin
,
New York City
,
Calcutta
,
Paris
,
Manhattan
,
Karachi
,
Havana
,
Cape Town
,
Christchurch
,
Havana
,
Odense
,
Los Angeles
,
Pamplona
,
Tangier
,
Long Beach
,
Coney Island
,
Reichstag
,
Major League Baseball
,
Ballantyne's Department Store
,
Golden Gate Bridge
,
Brooklyn Dodgers
,
Festival of San Fermin
,
Lena Horne
,
Hisakazu Tanaka
,
Jackie Robinson
,
Mahatma Gandhi
,
Leo Durocher
,
---